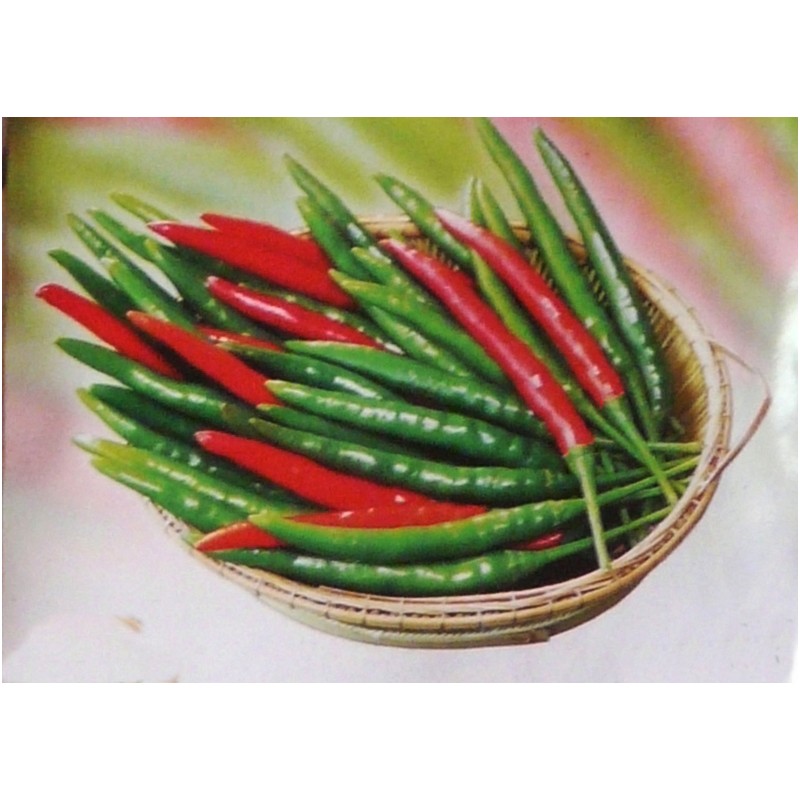  
Bird Eye Chilli extra hot - seeds
This is the Birds Eye Chilli plant, probably the HOTTEST chilli plant you will ever grow!
Packet contains Minimum Quantity: 100 Seeds
On the chilli heat scale: 70,000-130,000 Scovilles

Free shipping
Very easy to grow, as are all chillies, and incredibly satisfying as it will be covered in edible fruit!
These chillies are super hot. They're used in cooking worldwide and are easily dried for storing to be used at a later date. When dried they last up to a couple of years without going of and no, they don't loose any of their strength with time!
No customer reviews for the moment.